'Solastalgia'
48 h performance
@Sort/Hvid Theatre
Copenhagen, Denmark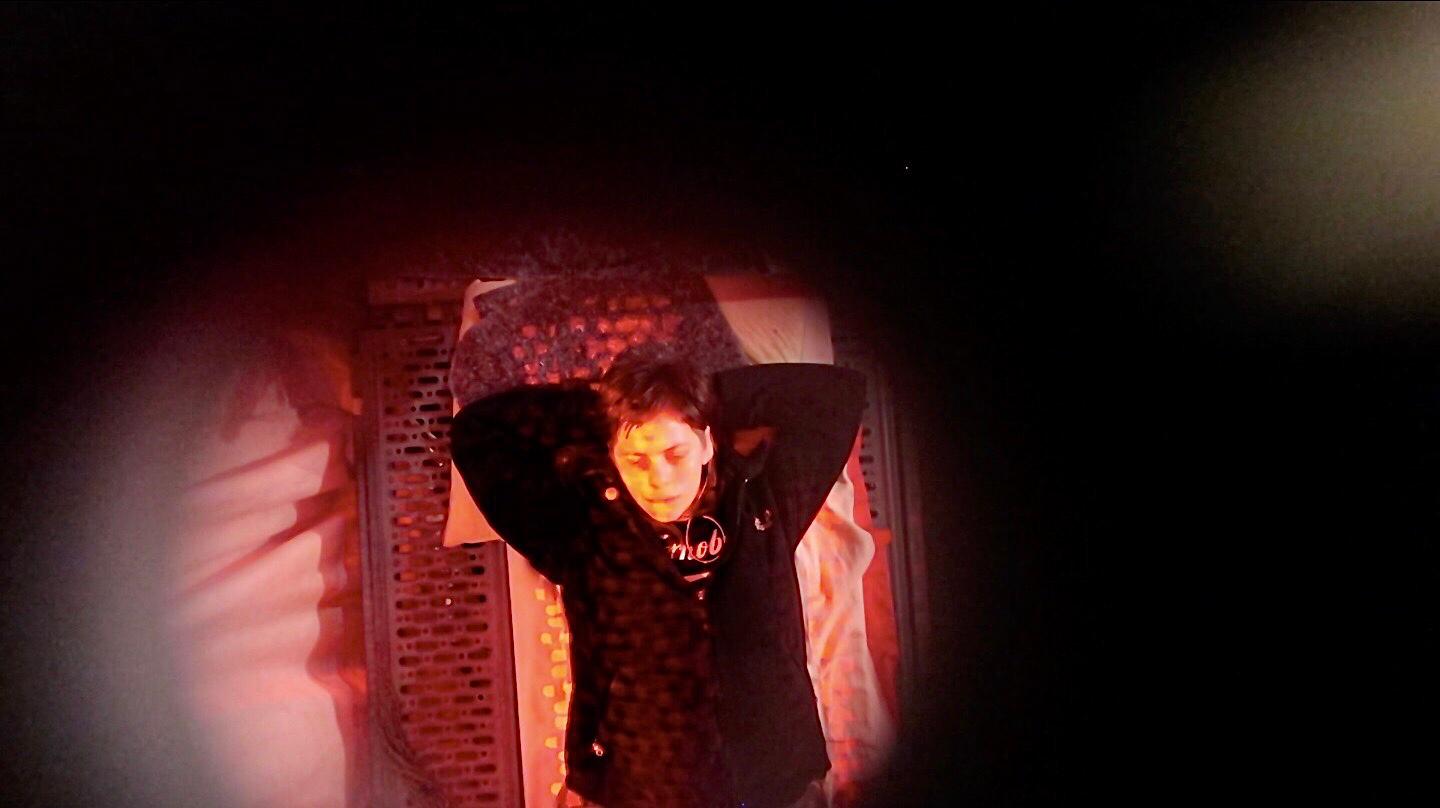 VIDEO COMING SOON
Concept, direction and performance MADELEINE KATE McGOWAN
Music and performance SOHO REZANEJAD
Music and performance CÆCILIE TRIER
Set design DICKI LAKHA, JONATHAN HJORTH
Set design assistant IRA KAPAJ
Canon Composition CLARISSA CONNELLY
Documentation FRIDA STANNUM
Textile print CÆCILIE VANGBERG
Performance AARON NORA SCHERER, ROSE MARIE LINDSTRØM, FRANCESCA BURATTELLI, LUCIE CURE Hybrids ALBERTE E. CLAUSEN, OLIVER M. GUEDES Photos MARTIN HØYER
Funded by THE DANISH ARTS FOUNDATION, NXT
'City of Whores'
90 min performance
@F23
Vienna, Austria
VIDEO COMING SOON
With texts by: Damien Thorn, Julischka Stengele, Darin Sahin, aaron/nora scherer, pauli, Jahoushka Kamin, Helga Amesberger and more – original texts: Betty de Shong Meador, INANNA. LADY OF LARGEST HEART, University of Texas Press 2000
performers: aaron/nora scherer, Jamal Phoenix, DaDa JV, Vesper, Denise Kottlett,
Agnieszka Salamon, Imani Rameses, Damien Thorn, Janoushka Kamin.

concept/direcotr: Natalie Ananda Assmann,
assistance: anna schall,
dramaturgy: Lisa Kärcher,
costume and stage design:
Alexandru Cosarca, Felix Reutzel,
Jovan Glusica, Nicola Marcovic,
choreography: Evandro Pedroni;
lightdesign: Joe Albrecht,
sounddesign: Stojan Vavit.

funded by: SHIFT Vienna, BKMÖS
.
'They hate to see
a girlboss winning'
?? min performance
@?? / at bureau_veritas
together with noah name @bureau_veritas, Vienna
Vienna, Austria.
photos © Jessica Roes Meilland

'Next door'

performative soundinstallation
at an airbnb
Leipzig, Germany.



a performance by studio urbanistan
director: Julia Lehmann & Clara Minckwitz
production: Melanie Albrecht
assistance: Marie Kraja
stage design: Sofia Dona
stage design assistance: Ania Rafeld
sound: Nicolas Schneider
photographie: Yoshiko Kusano, Mim Schneider
video: Geeske Janßen

'Cocoon I + II'

30 min performance
2021
@F23, philosophy unbound, vienna, austria
@desiderio gallery, vienna, austria

photos © Käthe Löffelmann

'Choose your title'

4h durational performance
@rundgang, akademie 2020


photos and video © Romina Achatz

'There are certain rules'

20 min performance
@improper walls gallery
2020, vienna, austria

docu by barbora horska

the artist utilizes the isolation and repetition of individual movement elements of the lap dances, performed on empty chairs. the movements that usually appear erotically charged get decontextualized and thus appear rather mechanical. this clarifies the aspect of the physical work involved in strlpping, which exists completely detached from the customers. the lines and questions read out by the audience on one hand provide insights into the daily routine of a strIpper, but also criticize the misogynistic behavior of some visitors of a table dance bar.